200LX.NET - The LX parts shop
(all systems refurbished only, unless stated otherwise)



Complete 200LX systems.

NEWS: Prices negotiable: All systems now open to acceptable offer. Limited bickering possible.


NOTE: Some 32MB upgraded systems available (one German, rest English), plus one 64MB upgraded. Inquire for price at orders@200lx.net or make me an fair offer.
We have

four

two 'like new' mint , unused systems available:

Specs are:

Mint 200LX, upgraded to double speed and 6MB.
Original box, manuals, 3 months guarantee.

Price USD 750, EU 500. Order at orders@200lx.net.



We have systems in several different categories. These categories depend only on the cosmetic quality of the case.
Screens and keyboards are always good. No missing screen lines or loose keyboard keys.
Prices stated for systems include worldwide shipping. Add parts without extra shipping costs until 2Kg.

Mint case: New or nearly new, and most likely unused. LX's in this condition go for a premium price.
Price around USD 600.

Good case: All parts intact, limited wear visible on the case.
Example: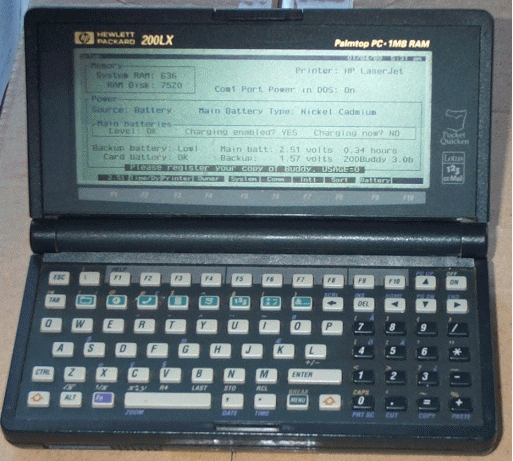 8MB double speed system with good case: Price: USD 360 ! Order

Systems are available with memory sizes of 1MB, 2MB, 4MB, 5MB, 6MB or 8MB.

Speed is either 15.8 Mhz or 32Mhz, e.g. single or slightly over double speed.
Exact double speed (only required for usage of the serial/IR port) on request - limited availability.
All double speed systems come with a memory card with double speed drivers.

Prices range from USD 120 / EU 80 for a repaired 1MB system via USD400 for a good 8MB system to USD 750 for a mint 8MB double speed system.