200LX.NET - The LX parts shop
(everything strictly second hand unless stated otherwise)


Some parts of a 200lx are easily lost. We sell a set of loose parts dubbed Maintenance Kit.
HP's original kit contained a battery cover as well. Our set does

not

contain a battery cover (but see below).

Thaddeus sells new battery covers at USD 10. This may look like a high price, but they had to get hold of the tools to make them, and then have them pressed at a limited production run. Lots of work for a niche product.

The kit we deliver contains:
- 4 screws, for bottom or screen.
- 4 rubber feet
- 1 backup battery holder
- 1 cover for the IR/backup battery compartment
- 2 hinge caps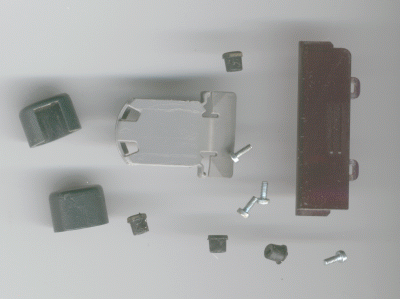 Options: (no extra cost)

- replacement of screws by special (maybe rusty) oversized screws to fix a bottom where the hole for the torx screw is broken or too wide - see picture. The screw thread is the same, only the head is bigger, and will guaranteed fix a bottom. A rubber foot will no longer fit there.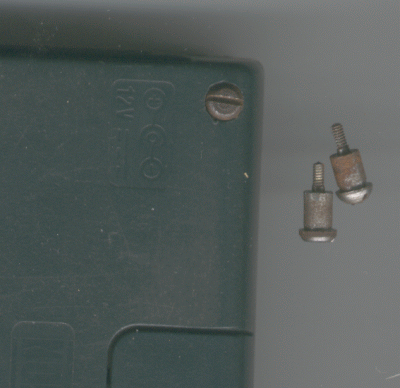 Tell us when ordering if you want some of these screws instead..

- the same for oversized screen screws.

(OK, on request we will add for one dollar a battery cover with one good clip, so if your battery cover is fully broken or missing, you will have a much better one. Tell us when ordering.)



(single clip missing battery cover - going cheaply....)


Price is USD 17.00 or EU 12.00 delivered as a letter, worldwide uninsured shipping included.