We have several types of new cases available.
All are strictly made from leather.
Vega Leather case
Large leather handheld case
Vega case :
Vega Holster 4R71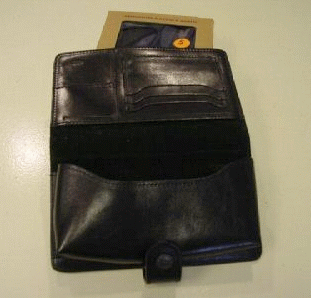 This is a tight fitting case for 200LX, Psion 5/mx and the like. It is made from excellent saddle leather.
Black only.
Price: EU 30,00 USD 40,00
Order
Available: 6
Large leather PDA case
This is a large case with sufficient room for a 200LX, velcroed to the bottom, plus several PCMCIA cards
and a cable.
Black only, 5 available.
Price: EU 35,00 USD 47,00
Order
Simple slipcase


This is a very simple slipcase, newly made from used leather. It can be used as a holster.
Made to order, about 30 available. Choice of black or brown.
Price is EU 10 or USD 14
Order