200LX.NET - The LX parts shop
(everything strictly second hand unless stated otherwise)


We have 8MB PCMCIA flash cards for sale:




Price is USD 11.00, EU 8,00


We also have a limited amount of Compact Flash cards with PCMCIA adapter available.
The adapters are only sold together with flash card.
All cards have been formatted and tested, and are guaranteed to work in the 200LX .




Prices are:

Adapter +16MB card EU 20 USD 27
Adapter + 64MB card EU 35 USD 47
Adapter + 128MB card EU 45 USD 60
Adapter + 256MB card EU 60 USD 80



Additional CF cards are also available ranging from 8MB to 256MB.
Prices on request.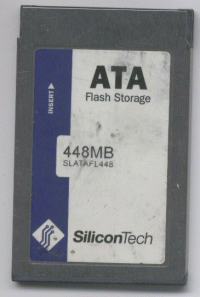 We also have a very limited amount of larger size PCMCIA cards available,
ranging from 2MB to 448MB. Note that some larger PCMCIA and CF cards require a driver to work. This driver is supplied on request.